1 year ago
Imagine it's 15 years in the future, and you're wearing Google Glass 3.0. The spectacles have matured far beyond their awkward picture-in-picture beginnings, now offering something much closer to true augmented reality. It's a strange new hybrid world. You glance at a subway station and see an overlay of how long until the next train arrives. You look at a dog, wonder what type it is, and a voice in your ear identifies it as a Thai Ridgeback. Of course, commerce has kept apace. A window display at Macy's comes to life when you look in its direction; a virtual billboard on top of the Starbucks facade rotates through a half dozen drink specials.
This future, or one like it, isn't hard to fathom. But here's something that's a bit harder to pin down: What does the logo on that Starbucks look like?
That's one of the things Hendrix hopes this project will get his designers to start considering. "We haven't had to think about responsive identities," he says. "We haven't had to think about time or space. And I think those will all become more important dimensions."
"The complexity of this conversation to this point has been: 'Do we animate or do we not animate?'" he continues. But augmented reality—or really any interactive digital space in which a brand tries to do something more than simply announce its presence—poses all sorts of challenges. "How do you express [a mark] physically and digitally? What kind of life does it have? How is it born in that moment, and how does it go away? How does it tell you why it's there? Those are all really interesting questions."
But to see it as simply a matter of whiz-bang animated logos is too shortsighted. What Ideo's really searching for is a better way of communicating in general—an identity system flexible enough to work in countless new situations, across myriad channels. "It's a complex idea, but I think it's actually a more human idea," Hendrix says. "And that's what we're trying to work towards; a more human way of expressing identity."
1 year ago
1 year ago
1 year ago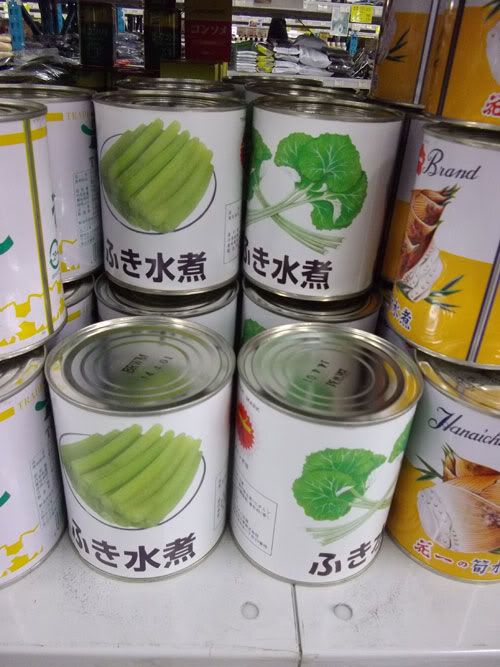 If disco-glitz supermarket Super Tamade is my favourite place to grocery-shop at midnight…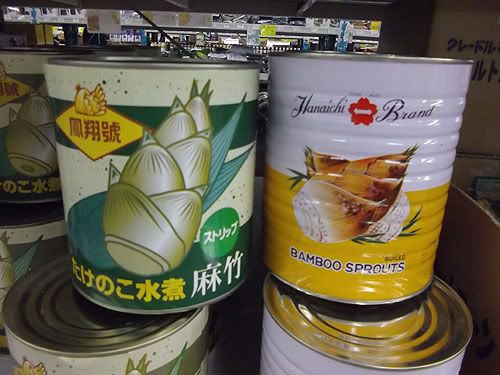 …a 5am shopping hop is more likely to see me at Oda — a catering-oriented cash-and-carry vast, empty and satisfyingly austere — in the Kizu market.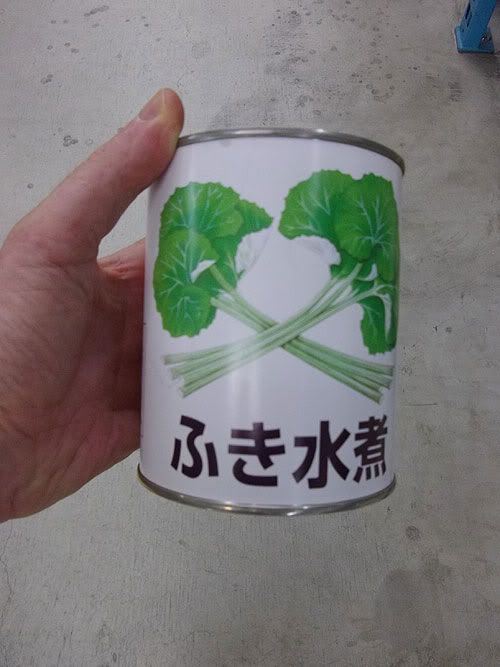 What I like at Oda is the austerity not only of the aisles themselves, but also the look of the generic catering cans containing lotus, chestnut, crabs, green leaves.



There's a whole world of packaging design parallel to the consumer one, aimed at caterers.



Rather than the mammary Mammon of brand (which is all about repetition, recognition, irrational worship, synergy with advertising), catering design aims to communicate as quickly and clearly as possible what's inside the can.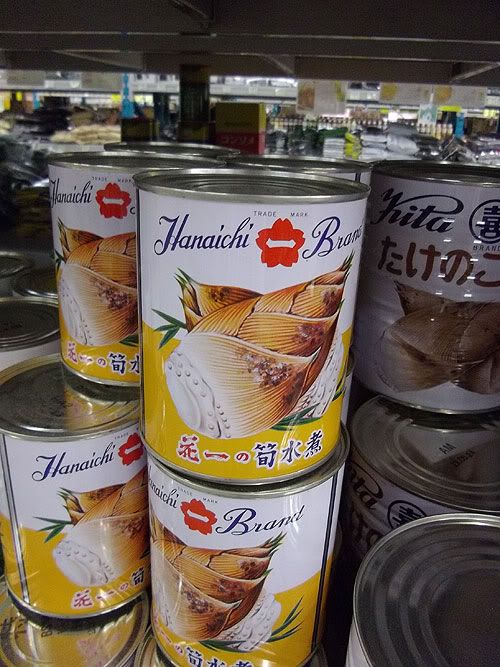 Catering design therefore strikes me as much more sane design — design from a parallel world we might one day inhabit, but currently don't.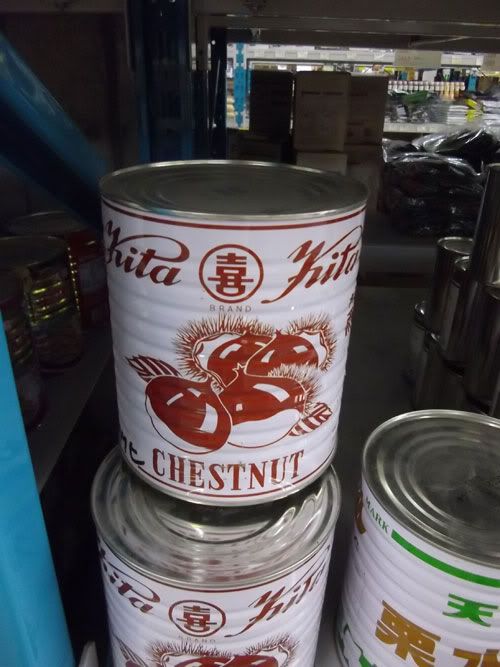 It's the no-frills world of wholesale, not retail. It's for "experts" (restauranteurs, people who get up early to get fresh produce at the nearby fish, bean and tofu market), and yet these "experts" require the simplest imagery imaginable: a picture of a leaf, a white background, the absolute minimum of text…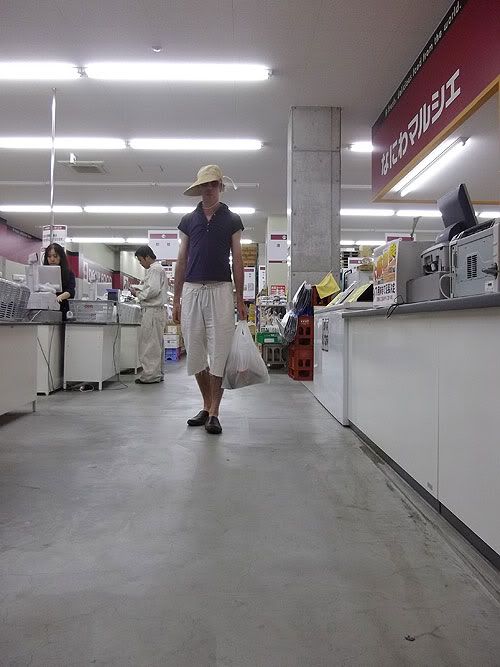 …the cheapest price possible, bulk sizes, and no relaunches, no competitions, adverts, fancy printing, free gifts, jingles, extra packing or wrapping. It's plain as dawn, wholesale is halfway to communism.
1 year ago
1 year ago
1 year ago
1 year ago
One week after I graduated from college in Ohio, I moved to New York with my new wife Dorothy and began working as a design assistant at Vignelli Associates. It was 1980, and I was the lowest employee on the totem pole. Working in a design office in those days was different. I never touched a computer. As I recall, the office didn't even have a computer. In fact, we didn't have a fax machine.

I spent most of my days putting thinner in rubber cement and taping tissue paper over mechanical boards. Every once in a while I would get to do a mechanical myself, usually following the direction of one of the more experienced designers. I was working in New York City for a designer I idolized and I was the happiest person on earth. It so happened that we got an apartment that was three blocks-literally, a 135 second walk-from the Vignelli office. Work started at 9:30 a.m. I usually got up at around five minutes to 9 and still had time to pick up a doughnut on my way in.

Dorothy, on the other hand, had a corporate job downtown, in the World Trade Center to be precise. She had to wake up before 6 to be at work at 8. I literally slept three hours later than her every morning. Every night Dorothy would go to bed at around 10 p.m. I was still wide awake, and our apartment was so small it drove me crazy. I had a key to the office. So I got in the habit of tucking my wife in every night and going back to work to start another shift, which often would last from 10 to 3 in the morning.

This went on for four years. Anything I've achieved in my career I credit today to those four years. I loved working late at night. I worked on office stuff, and I worked on personal projects. I played music really loud and drank Mountain Dew. I would design anything: invitations for my friends' parties, packaging for mix tapes, one-of-a-kind birthday cards, and freebies for non-profits.

When Massimo Vignelli noticed I had extra time during the day, he started giving me extra work. Things that would have taken two days only took one, thanks to the night shift. The more work I did, the faster I got, and the better I got. It never occurred to me to ask for overtime. 25 years later, nearing 50 with three kids (and the same wife), I can't tell you the last time I was awake at 3 in the morning, intentionally, at least. So my advice to anyone starting a career as a designer? Stay up late while you can. It pays off.

Michael Bierut
Partner, Pentagram Design New York
1 year ago